Ready to Start Your Career?
By: robinshanab
July 1, 2018
Stellar Phoenix Excel Repair: Software Review
By: robinshanab
July 1, 2018
When working with MS Excel, encountering errors and application crashes is commonplace if the file you're working on contains bulky data like reports, forms, formulas, charts, and the like. Such Excel files are often at a high risk of data corruption. But then, handling large data sets and performing complex operations on them is what MS Excel is primarily used for. So it wouldn't be entirely wrong to say that a majority of Excel workbooks are at risk of damage and corruption.
In such a scenario, it is imperative that users keep a few tools and utilities for Excel repair handy so that they can fix whatever errors they encounter and continue working without interruptions. In our continuous effort to keep MS Excel error-free, we conduct regular tests on dummy Excel workbooks that have been populated with bulky data in order to simulate a damage-prone environment. Thereafter, we try to repair damaged Excel files with different popular tools available online and see how well they perform.
In this post, we have used Stellar Phoenix Excel Repair to repair a few Excel files that were severely corrupted. This product review summarizes our findings and shows why we found this tool extremely useful.
About the Software
Stellar Phoenix Excel Repair is an advanced application that lets you repair damaged or corrupted XLS and XLSX files and restore the data stored within them to a new blank Excel workbook. With the help of powerful scanning and repair algorithms, this product allows you to combat some of the most severe Excel file corruption cases and recover objects like charts, chart sheets, cell comments, worksheet properties, and other data. In our review of Stellar Phoenix Excel Repair, we found the following features of the product most helpful:
Makes damaged Excel files usable by identifying corruption in individual objects, fixing it, and restoring the file back to its original specifications

Performs non-invasive repair without tinkering with the formatting, layout, and other properties of Excel workbooks

Recovers tables, charts, chart-sheets, cell comments, images, formulas, sorts, and filters

Allows you to repair single or multiple Excel files simultaneously

Fully equipped with a standard explorer-styled user interface that makes repair and recovery extremely simple

Offers real-time preview of the Excel file being repaired

Fixes all common Excel file corruption errors like unrecognizable format, unreadable content, cannot open the file, etc.
System Requirements
The software comes with a demo version, which downloads quickly and can be installed through an easy installation wizard on any system that conforms to the following specifications:
Processor

: Pentium Class

Operating System

: Windows 10, 8.1, 8, 7, Vista, or XP

Memory

: 256 MB Minimum

Hard Disk

: 50 MB of Free Space
Additionally, the software works smoothly with various MS Excel versions including 2016, 2013, 2010, 2007, 2003, and 2000. For the purpose of our software review, we tested it on three different combinations of Windows and Excel versions (Windows 10 + Excel 2016, Windows 8 + Excel 2013, and Windows 7 + Excel 2013), and the software worked equally well on each.
Working Process
Now let us walk you through the exact procedure we carried out to fix corruption within our dummy Excel files using Stellar Phoenix Excel Repair.
Step 1: After installing the software, we launched it. Instantly on the software's main screen, we were shown a message saying that we need to install some add-ins if our Excel contains engineering formulas. Since that was not the case with us, we simply clicked on 'OK' and proceeded.
Step 2: Next, we needed to select the corrupted Excel files (XLS/XLSX). Here, we had two options to select the files:
We could browse to select corrupted Excel files.

We could search for corrupted Excel files using a 'Find' button.
Step 3: After selecting the damaged file, we clicked on the 'Scan' button to initiate the scanning of the damaged file.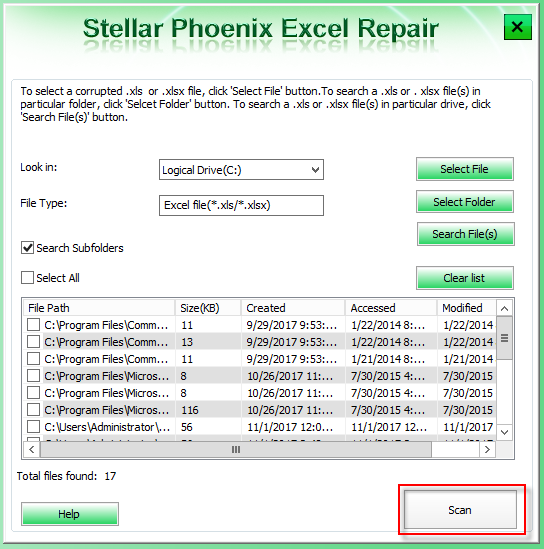 Step 4: When the scanning finished, all the data within the Excel file was displayed in a tree-view list within the software's left-hand panel. From here, we could click on any item and preview it within the software's interface.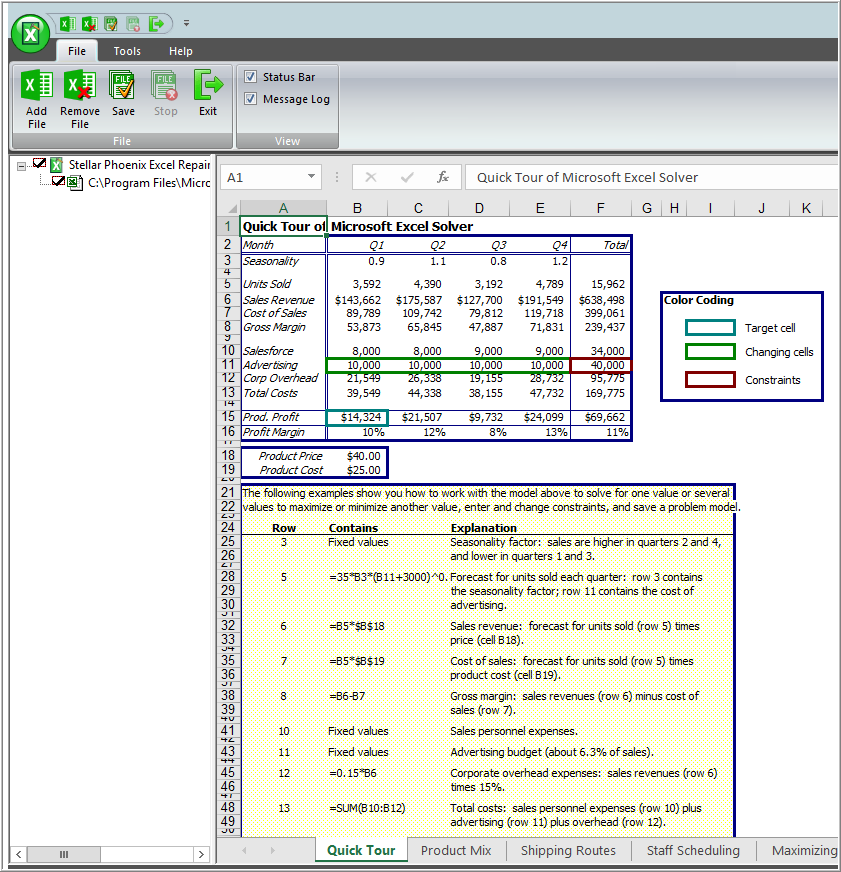 Step 5: Finally, we selected the exact data and objects we wished to recover by selecting the checkboxes adjacent to them in the left-hand panel and clicked on the 'Save' button from the main menu.
Step 6: When prompted, we selected a destination folder for the repaired file and clicked on 'OK' to finish the process.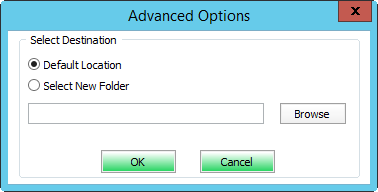 Pros & Cons
Throughout our tests with Stellar Phoenix Excel Repair, we were most impressed by the following factors:
The software successfully worked with a number of OS-Excel combinations.

Its interface was very intuitive and appropriately descriptive.

The tool repaired the files which other popular Excel repair utilities couldn't fix.

We tried repairing four Excel files simultaneously and it worked.

All files were restored in their original format.
As far as the scope of our tests was concerned, we didn't find any cons to the software. It was quite affordable too at a price of $39 for a single user license (SOHO) and $199 for a technician license.
Conclusion
For our team, conducting this Stellar Phoenix Excel Repair review was quite a rewarding experience. We weren't expecting to find so many great features in this product, which actually delivered what it promised.