< Back to Blog Posts
UBA Knows Your Users – Know When Something Is Up!
Published: December 6, 2016 | By: Tatianna | Views: 60
---
UBA knows your users – so it knows when something is up
Wed, Dec 14th – 2pm EST (11am PST)
Can you look at an events log and tell if a user is acting strangely?
Varonis performs user behavior analytics on your file and email systems, alerting you to suspicious activity, potential malware attacks, and unusual behavior.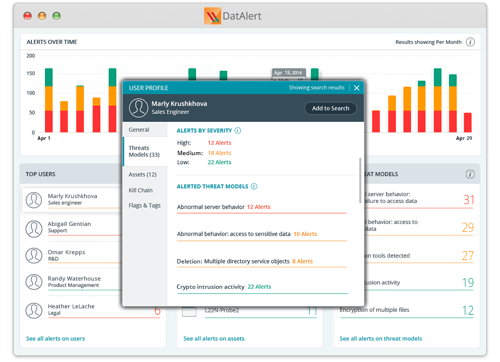 We will tell you:
What users are acting suspiciously
Where data is most vulnerable to an attack
When file activity looks unusual based on historical data
DatAlert defends against cyberattacks from the inside out.  Sign up for the upcoming webinar and see for yourself!
< Back to Blog Posts